Skip to Main Content
It looks like you're using Internet Explorer 11 or older. This website works best with modern browsers such as the latest versions of Chrome, Firefox, Safari, and Edge. If you continue with this browser, you may see unexpected results.
Welcome!
Welcome to our MLK Jr. Day online exhibition focusing on this year's theme, Those who don't know history are doomed to repeat it. Our library display highlights recent acquisitions that address historical and contemporary issues of race and racism. Browse our selection of online library resources, and visit our physical book display on the main level of the library (across from the IT help desk) through February 28.
MLK Jr. Day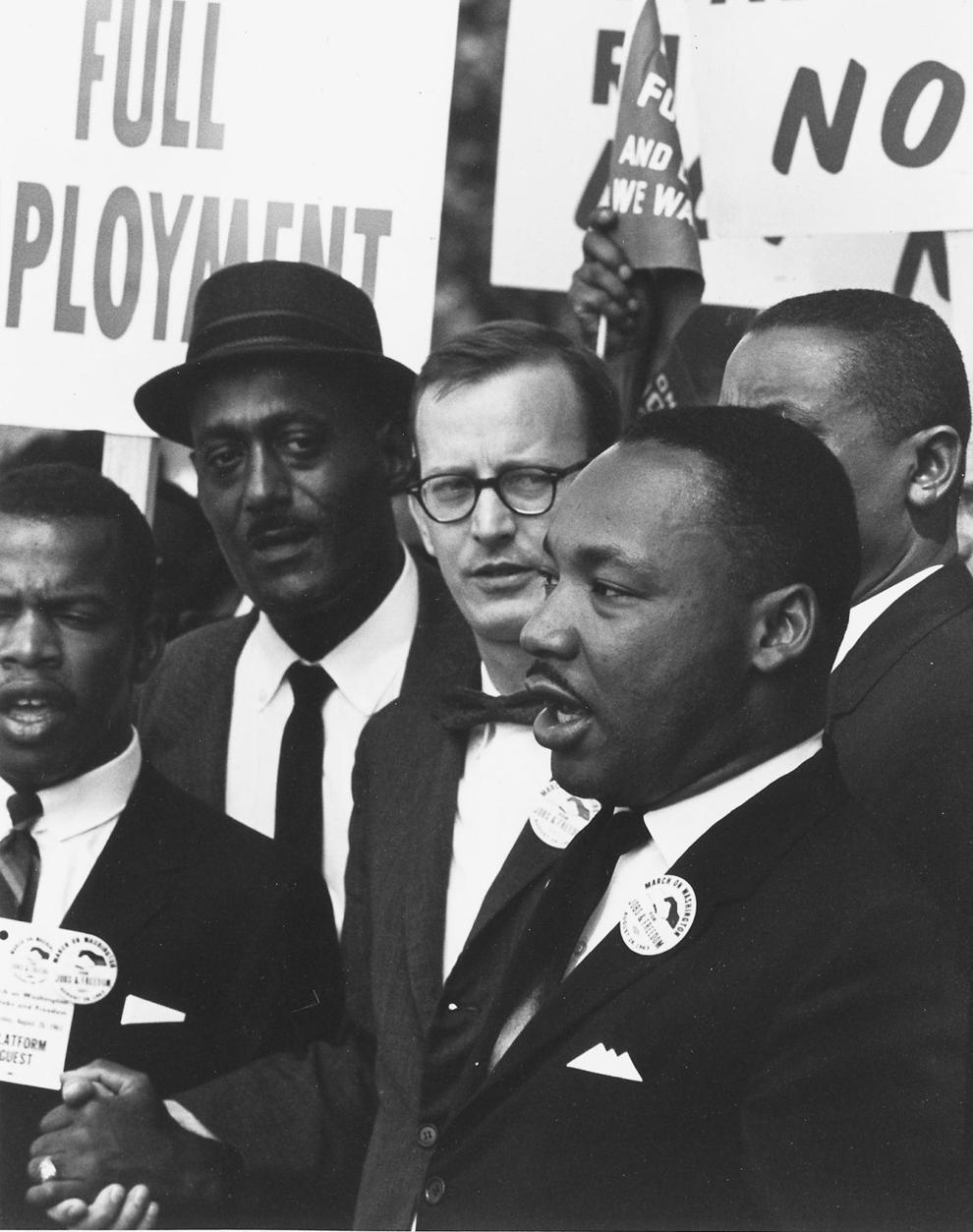 Surrounded by other civil rights leaders, Martin Luther King Jr. speaks during the March on Washington for Jobs and Freedom in August 1963. U.S. INFORMATION AGENCY/NATIONAL ARCHIVES
Read this account in the Union Leader--MLK Day in NH: Getting there was hard work--for more information on celebrating this important holiday in New Hampshire.
Dr. Martin Luther King Jr.